Overviews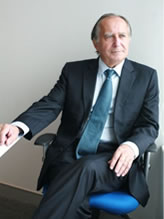 Vincent George founded Poe-ma insurances in 1991 in French Polynesia where it is the first insurance broker to date.
The main office is in Tahiti with other offices in Taravao, in Papara and in the others main islands such as the Marquesas islands (Nuku Hiva & Hiva Oa).
In South Pacific area Poe-ma insurances is also present in New Caledonia and Wallis & Futuna.
Other subsidiaries offices have been established in the Reunion Island (Indian Ocean), in Sète (France), in Phnom Penh ( Cambodia ), in Bangkok ( Thailand ) and lately Yangon ( Myanmar ) and Port Vila ( Vanuatu ) with the main objective of expanding marine insurance, aquaculture insurance and every others special and technical risks insurance.
Poe-ma insurances' history in French Polynesia
A passion for challenge, insuring the impossible!
The first challenge
In 1991, Poe-ma insurances was created in French Polynesia by Vincent George, the son of an insurance general agent, himself a broker and insurance agent since 1976 in Metropolitan France.
The first ever "impossible" insurance
An insurance programme was worked out to cover pearl oysters, mother-of-pearl shells against abnormal death rates and natural events, those mother-of-pearl shells, mothers of the magnificent black pearls, objects of world envy and desire, treasures of the lagoons of French Polynesia, pure pearls or Poe-ma in Tahitian.
Poe-ma insurances loves its job
We can only insure adequately what we know well
Poe-ma insurances has a passion for its job and its clients's job and this is why Poe-ma insurances is totally familiar with their requirements.
Total receptiveness, advice and service are indeed essential factors to promote an effective partnership between Poe-ma insurances and its clients. Finding the right insurance solution and setting up an appropriate programme is an on-going duty for Poe-ma insurances who feels that it is owed to the client.
The Pacific experience and other parts of the world
New horizons are opening up !
Tropical regions will remain Poe-ma insurances' preferred area of activity owing to the Company's thorough knowledge of climatic risks in this environment and capacity to provide adequate coverage.
No succes without partners
Without the Companies' trust, Poe-ma insurances would not be in business!
Mutual trust: an inexhaustible source of efficiency.
More than thirty carefully selected Insurance Companies throughout the world have placed their trust in Poe-ma insurances and distances have, in a privileged manner, brought the Poe-ma insurances staff and underwriters together to work effectively on a harmonious and friendly basis.
Activities
Poe-ma insurances, whilst involved in all classes of insurance, has developed a speciality in the tropical areas since almost 20 years now and is experienced in setting up "unusual" technical insurance products in various parts of the world.
Poe-ma insurances, has then the reputation of being specialized in the development of specific, tailored programmes covering technical and difficult risks with the primary growth strategy to focus on contributing to the long term development and prosperity of local Economy where Poe-ma insurances is implanted.
Poe-ma locations
We have offices based in the following countries or regions